Medicine stock
management
Smart, secure and safe medicine stock management solution for storing, tracking and dispensing medication in pharmacies and hospitals.
Monitor, check, store and securely dispense medications
MICS, (Medicine Inventory Control System), our advanced Medicine Stock Management System increases the speed and accuracy of issuing medications in busy pharmacies and hospitals, while reducing reportable clinical incidents, paperwork and the risk of errors.
MICS is a complete solution that integrates leading inventory control software with secure smart locks and lockers that are only opened once your prescribing process has been followed exactly. Our advanced inventory control software gives you complete visibility and control over the location of your medical supplies and who has accessed them.
Some of the benefits of using MICS include:
Reduced reportable clinical incidents
Increased speed and accuracy when issuing meds
Gain complete visibility and control of all medical inventory
Meds and CDs are inaccessible to all but the issuing prescriber
Manage inventory by batch number, expiry date and time in stock
CONTACT US TO DISCUSS
Your medical supplies are managed by item, batch number and expiry date, reducing stock wastage and the risk of recalled or expired stock being issued. Recalled batches of medical supplies can be instantly identified and removed from supply chain and stock nearing its expiry date is prioritised over other items.
As a paperless system, MICS is easier to learn and use than paper-based alternatives, creates less wastage and is more environmentally friendly. This reduces the burden of training and users are assigned the appropriate access based on their clinical status and role within your organisation.
Based on our Smart Locker technology and using healthcare asset tracking software specifically designed for pharmacies, it's a smart, secure and safe solution for storing, tracking and dispensing medication in hospitals and other healthcare environments.
It's simple, and cost-effectively delivers significant enhancements to the control of meds, saving time, improving medicine stock management and auditing and delivering automated accountability – minimising the risks of theft, fraud, stock wastage (date stock rotation) and human error.
Safe | Secure | Transparent
WORKING SEAMLESSLY WITH MICS
Datalogic Memor 11
The Memor 11 is sleek, compact and has a durable design, making it easy to carry and use in a variety in a healthcare environment. It is the ideal device for busy hospitals and pharmacies where durability is essential. It also offers versatile Smart Battery Management, which allows users to extend battery life up to 20%.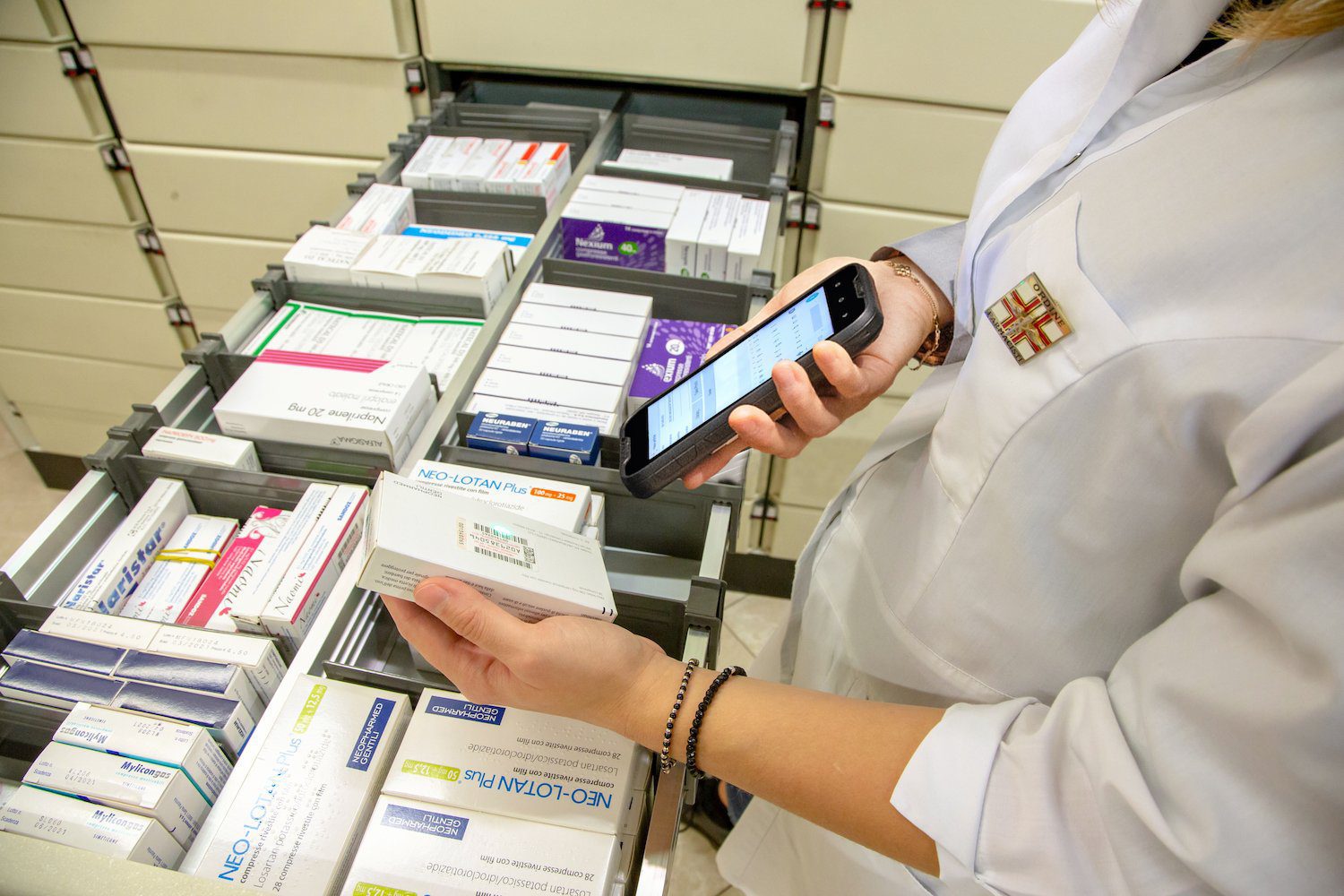 Case study
Setting the standards of controlling Pharmacy meds
Practice Plus deploy MICS (Medicine Inventory Control System), reducing cost and enhancing the patient experience.
READ THE CASE STUDY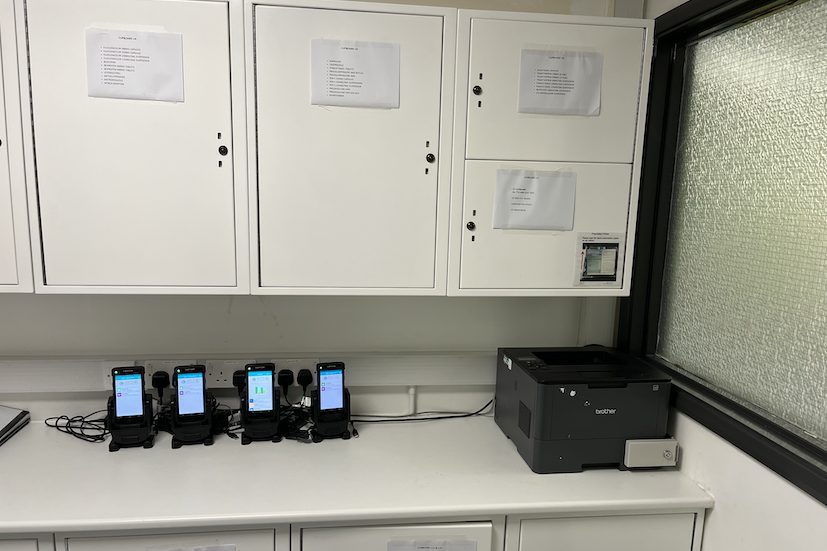 Getting started with medicine stock management
The ExPD team is UK-based, super friendly and knowledgeable, so getting started with MICS is simple.
Before you buy, we host an online demonstration to see MICS in action and we undertake a full, pre-sale consultancy and application review on-site to be sure you get the right components to achieve your objectives.
We train your team on how to use the system and are always on hand for ongoing support and maintenance.
ONLINE DEMO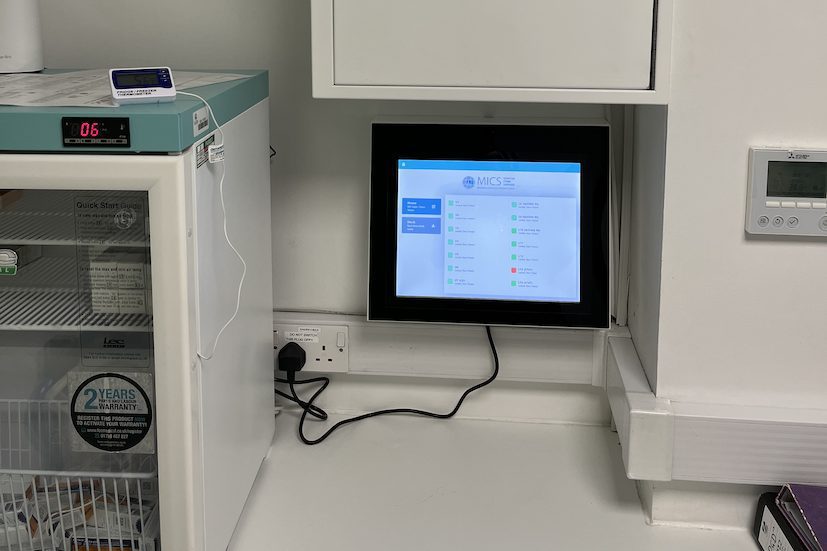 With you all the way
We want every team that works with MICS to be delighted with our installation, the product and our service.
That's why we don't insist on a minimum contract term, and how we've grown our business to become a leading provider of inventory control systems.
Your subscription ensures your system develops as you do and is always up to date. All backed, of course, by the ExPD Above & Beyond service guarantee.
Trusted providers | ISO Accredited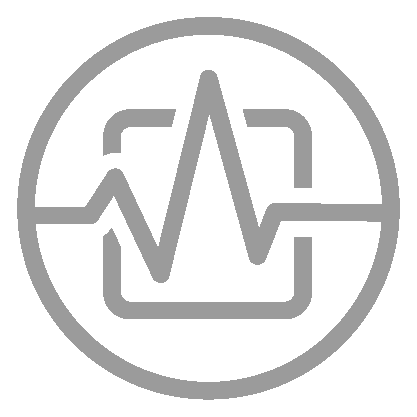 Medicines Inventory Control System (MICS)
MICS report
How smarter stock management can improve patient care and save expense for hospitals, pharmacies and healthcare environments.
READ OUR REPORT

Peter Cheetham

Deputy Clinician, Practice Plus Group

"We worked closely with the ExPD team to implement the MICS system – our main contacts Adrian and Phil could not have been any more attentive, they really cared about the solution and fully understood the need to ensure process is followed and they delivered a solution which surpassed our expectation."
Your MICS (Medicine Inventory Control System) questions answered

.
You might also be interested in these products
Looking for bespoke development or modifications for any of our products?
CONTACT US