MICS REPORT

The human and financial cost of
medicine wastage
and prescribing errors
How smarter stock management can improve patient care and save expense for hospitals, pharmacies and healthcare environments.
An estimated 1,700 lives are lost each year and £300million of unnecessary costs are absorbed annually by the NHS because of poor medicine stock management and avoidable prescribing errors.
ExPD undertook research into prescription management and dispensing in hospitals, pharmacies and healthcare environments in the UK and found that cost savings could be made and patient care improved through the use of an effective medicine stock management system.
An estimated £300million is lost due to medicine wastage in the NHS each year. Alongside that, more than 237 million medication errors are made every year in England, the avoidable consequences of which cost the NHS upwards of £98 million and more than 1,700 lives every year, according to national estimates published in the journal BMJ Quality & Safety.
In this report we look at how healthcare environments can avoid wastage and save money as well as making sure that patients get the best possible care from their medicines.
A medicine stock management system can enable this. Read more about MICS Medicines Inventory Control System below.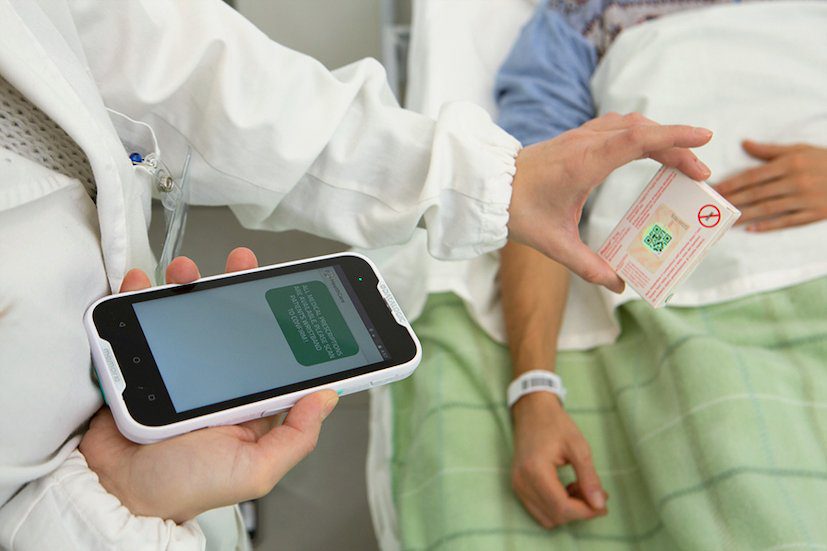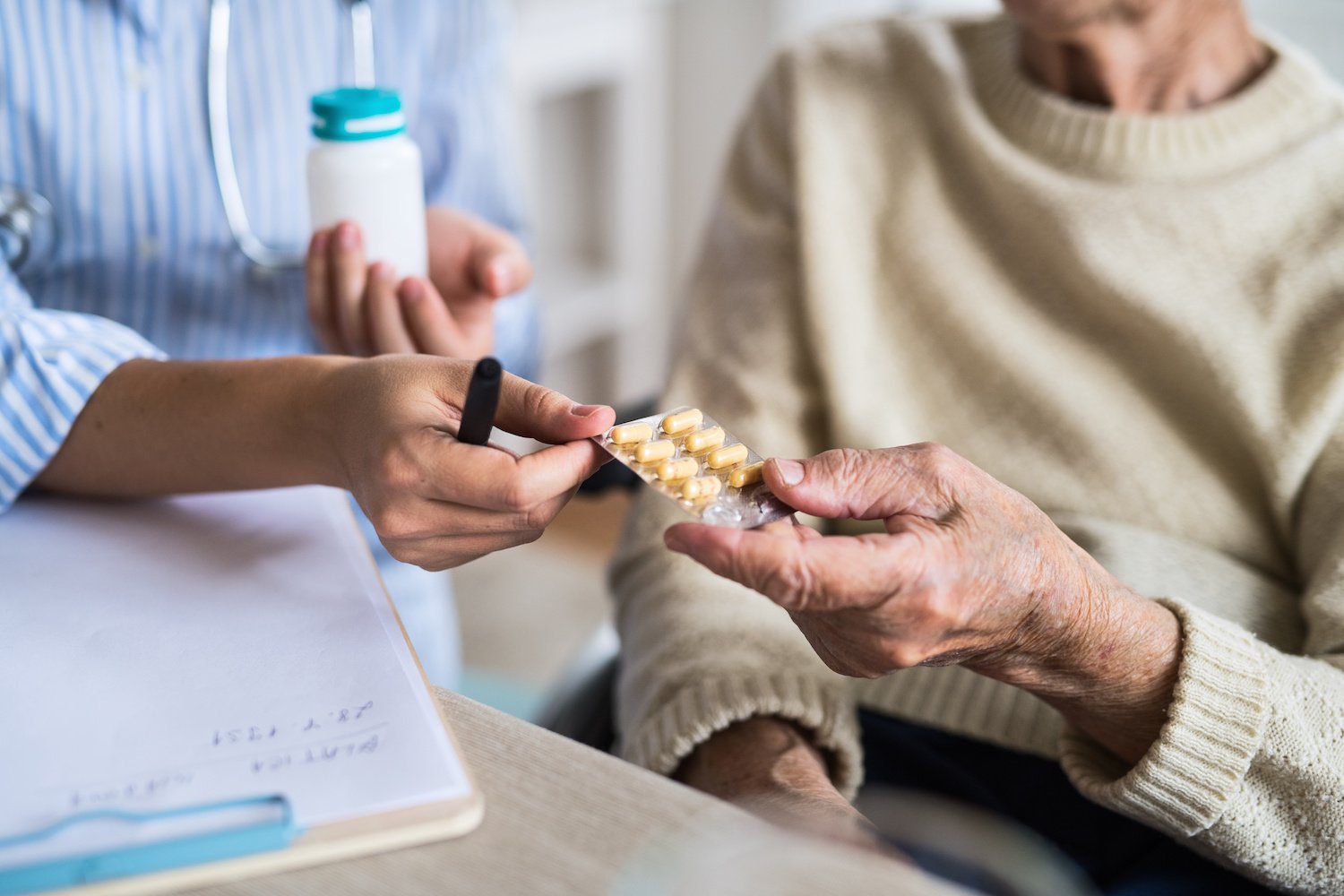 Medicine wastage
Medicine wastage is costing the NHS tens of millions each year. When total spend on Medicines by the NHS was £17.1bn over £300m of this is lost due to wastage. Supplies either go out of date or are unused – £50m of NHS supplied medicines that are disposed of are unused by care homes. The University of Roehampton reported unnecessary prescribing of medicines was another reason for wastage, costing upwards of £500m.
Every pound wasted is a pound that could be spent on treating patients.
By reducing medicine wastage, the NHS will save money that can be spent on other areas of patient care such as:
Drug treatment courses for breast cancer
Drug treatment courses for Alzheimer's
With poor inventory management methods, it's tough to deliver medicines before they expire. However, there are other reasons for medicine wastage such as:
Excess medicine inventory or low rotations/restocking
Small shelf life for high-cost drugs
Misplaced medication
A medicine stock management system can help reduce waste in hospitals, care homes and pharmacies, keeping costs down.
Opportunities have been identified for improvement by NHS England "through focus on prescribing and dispensing methods". And this is where a medicine stock management system can help.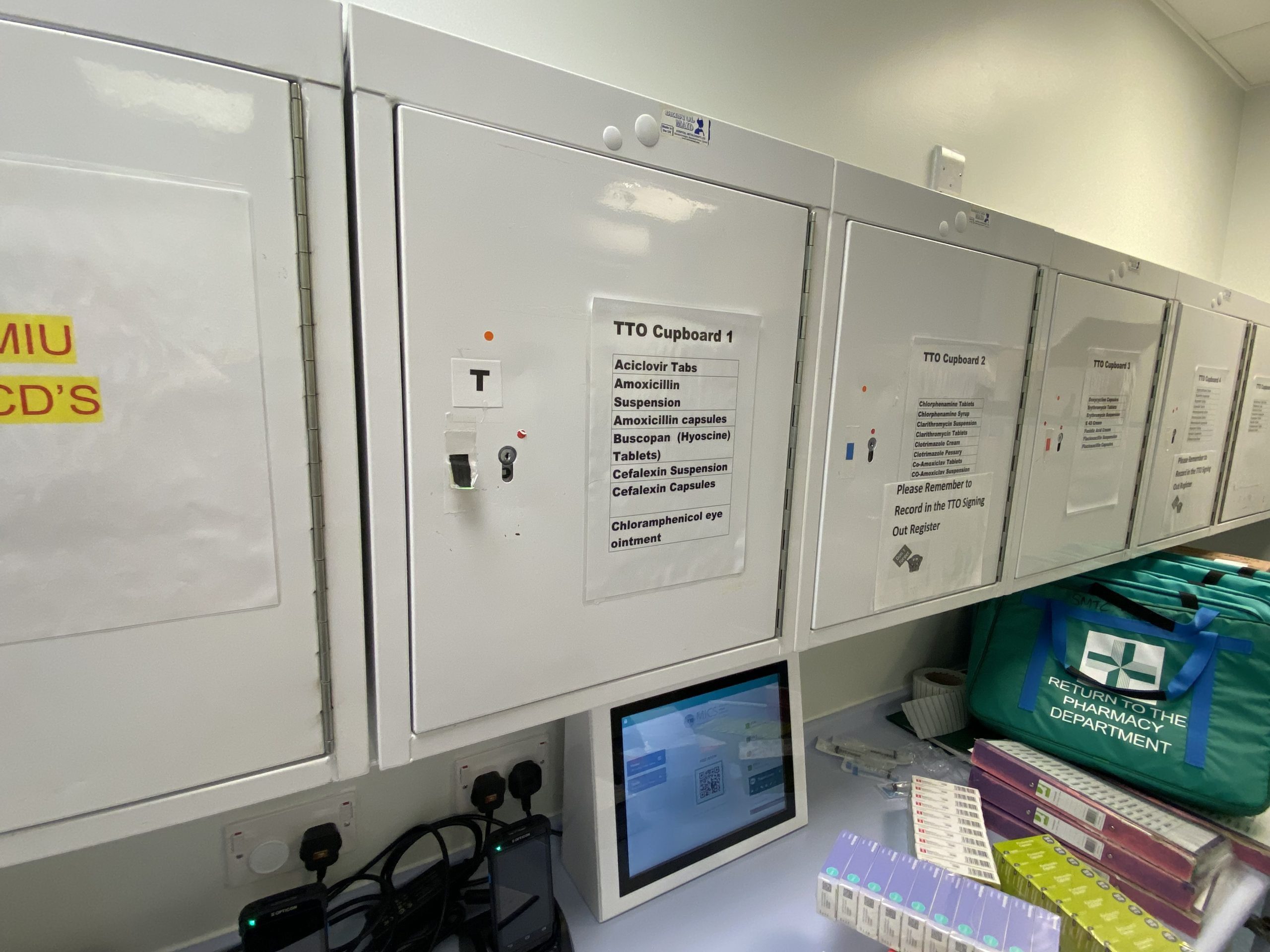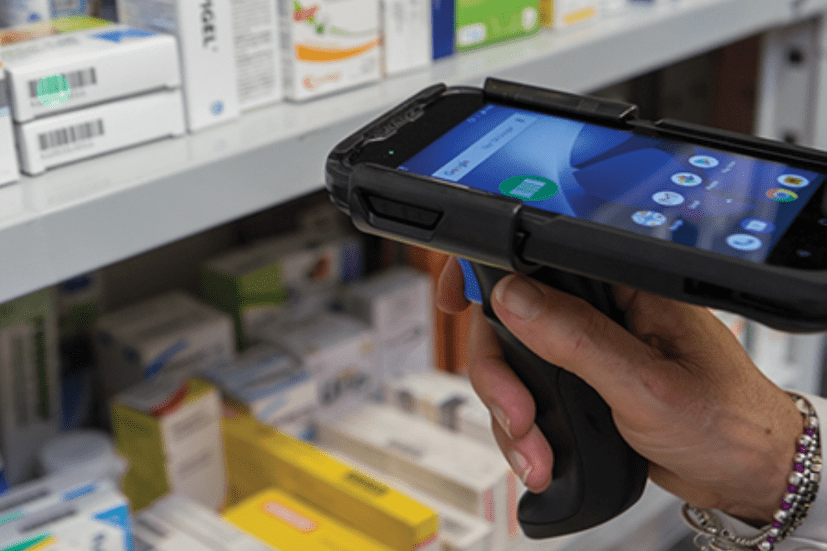 Transparency in inventory
An efficient system keeps track of every asset you have and enables real-time audits. You can use this to better estimate demand – for instance by seeing something is low in stock or has been dispensed frequently, you can tell you need to order more.
See where each dose is kept, when it expires and where the demand is to reduce medication waste and ensure clinicians and doctors have access to the prescriptions patients need.
An automated system can help reduce costly medical waste, expiration tracking. Misplaced or lost waste is reduced through systems that automate the process of managing patient specific drugs within the dispensing.
Comprehensive records of exactly what has been checked out, when and by whom, enable a full audit trail.
Medication errors in patient care
Medication errors are one of the most preventable problems reported in healthcare. In fact, according to the World Health Organisation, more than 237 million errors happen every year in this country, with:
made at the point of administration
These errors are costing the NHS upwards of £1.1bn and even more importantly, 1708 lives are lost each year.
1 out of 4 errors (26%) have the potential to cause moderate harm to patients, which is putting pressure on the NHS to accommodate an increase in hospital admissions (NHS England estimates that 5-8% of unplanned hospital admissions are due to medication issues).
It's too easy to prescribe a medication to a patient yet pick the wrong item, thereby giving the patient the wrong meds – which can have serious implications for the patient and a damaging impact on the hospital or pharmacy's reputation.
The Government Making Best Use of Medicines report touched on how medicines management needs to be an integral part of medical training and the management of medicines for people with long term conditions, in particular the repeat prescribing and dispensing process, was an area that needed improving.
These healthcare environments have a responsibility to report incidents, and no hospital wants to perform badly, hence the need for a system to control the management of medications/drugs.
"1 out of 4 medication errors (26%) have the potential to cause harm to patients

5 to 8% of unplanned hospital admissions are due to medication issues

NHS England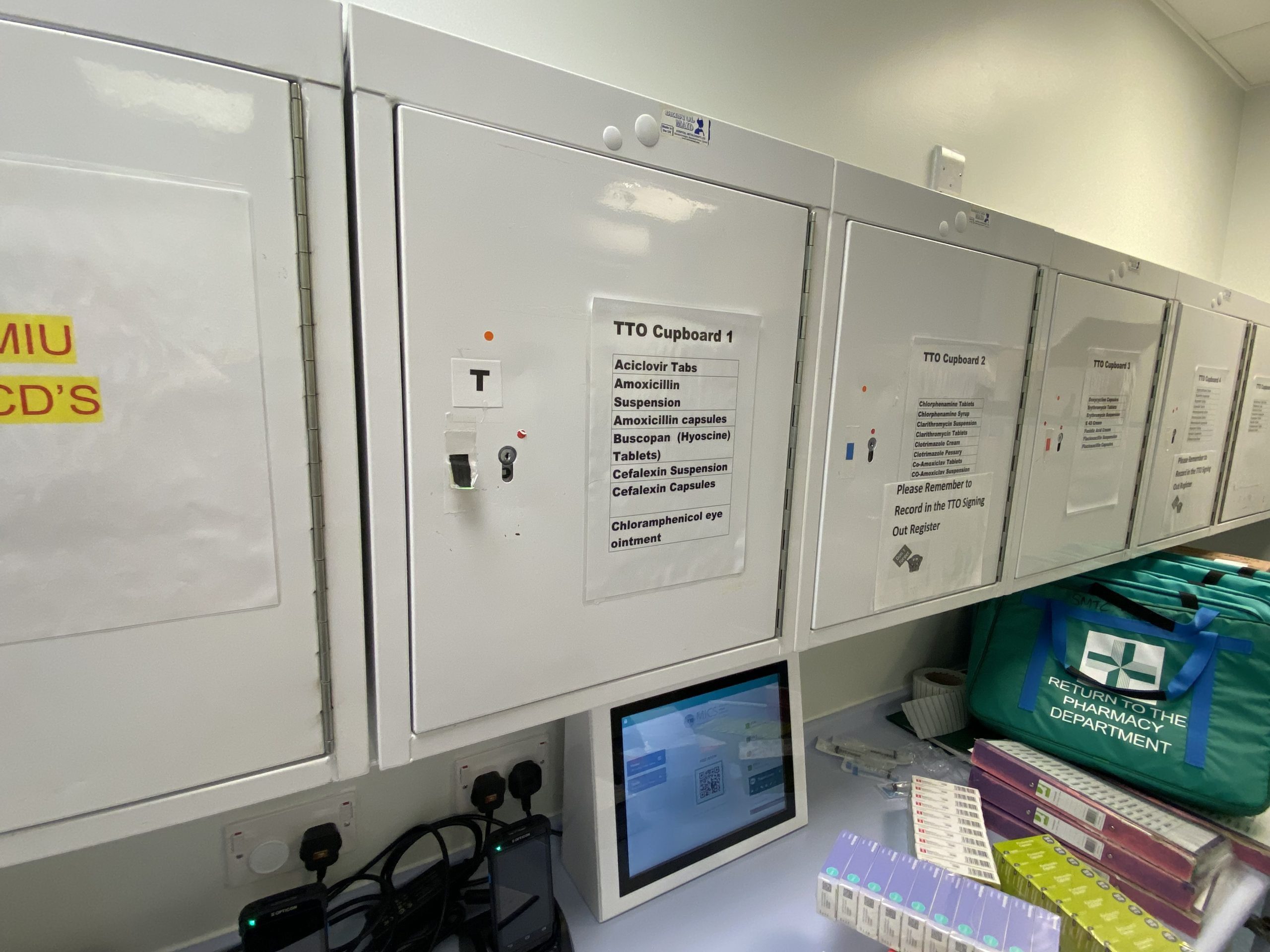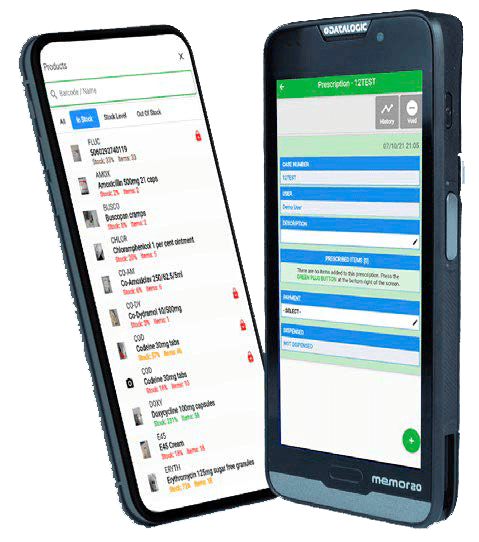 A medicine stock management system replaces all those paper-based activities with software, resulting in the reduction of prescribing errors and improved patient safety.
Medical supplies can be managed by a unique batch number, code and their expiry date, reducing stock wastage and the risk of recalled or expired stock being issued. Recalled batches of medical supplies can be instantly identified and you will be alerted as stock is nearing its expiry date.
Clinical staff especially have a critical role to play in helping their organisation better manage their waste and the practical solution of MICS set out in this report should be adopted at scale across the system. They should work with their teams to start identifying the simple changes they can make today that will deliver efficiencies and better outcomes for our environment both now and in the future.
Medicines Inventory Control System (MICS)
In busy pharmacies and hospitals it's a challenge to keep track of medicines and ensure patient experience stays positive.
Everyday medication arrives, cupboards are restocked and at the same time prescriptions are raised and dispensed to patients.
Clinicians dispense meds directly or with colleague signed consent for controlled meds. The clinician would then manually write down the date, time, items prescribed, and the patient case number into one of the various location files. Later, the Pharmacy Technician would count and reconcile stock ahead of re-ordering and in some instances have to find missing items. In a busy environment, this takes up valuable time that could be spent with patients.
Providing a consistent level of high service also comes at a challenge and cost, with the need to manage the in-house pharmacy, stock control, access, re-ordering, error prevention, and audit controls.
This is where Medicines Inventory Control System or MICS can help.
Smart Lockers
To improvement the management of medications, we start with reviewing the process to determine whether fitting bespoke Smart Lockers or fitting smart locks to existing cupboards is the better solution.
Fitting locks to existing cupboards can present significant cost savings, have no impact on the working environment and allow for a smooth transition from manual to a smarter way of working.
With Smart Locks fitted, each cupboard door can be open and locked electronically by a control screen with a unique PIN number. This immediately removes the need to have keys and the issues associated with key ownership.
To secure and manage medicine stock inside the Smart Lockers, MICS technology is integrated in the form of an app.
MICS app
The inventory management system allows for the creation of a database of all the products in use, including a photo for ease of identification, and the GTIN barcode (where present) on the packaging to identify products.
Each product type is allocated a secure Smart Cupboard (location). The process then simply requires for items to be barcode scanned, using an Android smartphone, tablet or PDA. As items are scanned the correct door opens and can be loaded – stock is then added to the database.
Every item will have its own serial number, batch and use by date (all in a single barcode scan) so you can ensure expired product is not issued to patients.
Dispensing medication
When it is time to dispense medication for patients and provided the clinician is in close proximity to the Smart Locker/Cupboard, they can request dispense and then are alerted to which cupboard the item is in. The lock will automatically open, allowing the clinician to scan the item(s) to confirm it matches the item prescribed.
Traceability of medicines and controlled drugs
When controlled drugs are dispensed the system requires that another authorised person enter their unique PIN. This gives traceability of who prescribed what drugs and when, and who authorised them.
MICS gives you total visibility of all stock and alerts you if you are running low. You will also be alerted to products close to their use by date and every item is uniquely identified by its matrix code, meaning we can provide optimum traceability.
To deliver all the functionality a busy pharmacy would require, MICS also includes a stock audit function which instantly identifies missing stock and highlights unexpected products, stock transfers, ability to recall batches and control stock quantities accordingly.
Get started with MICS
Before you buy, we can host an online demonstration so you can see MICS in action. We will also undertake a full, pre-sale consultancy and application review on-site to be sure you get the right components to achieve your objectives. 
We'll train your team on how to use the system and are always on hand for ongoing support and maintenance. 
MICS is ready to go whether you use Smart Locks on existing cupboard doors, have us install bespoke Smart Lockers or simply use the software to track your medication stock.
CONTACT US