ASSET TRACKING GUIDE
The ultimate
guide to
asset tracking
Everything you need to know about asset tracking
Asset tracking helps keep businesses organised and allows them to keep track of all business assets. It helps businesses understand the total cost of ownership for all items in the workplace as well as keeping track of their location and status. Asset tracking is also suitable for a range of industries such as education, retail, manufacturing, healthcare and many more.
In this guide, we look at the following to help you understand what asset tracking is and how it can help your business.
What is asset tracking?
What is asset tracking used for?
How do you use asset tracking?
What are the benefits of asset tracking software?
What businesses need asset tracking?
The different types of asset tracking software
Why it's important to track your business assets
Safe | Secure | Speedy | Stylish
What is asset tracking?
Asset tracking is a method used to track your company's physical assets. These are usually items or products of importance that would cost your business money if there were to go missing.
Asset tracking software is a centralised system that provides information such as location, owner, contract, maintenance history, and so much more. The system provides knowledge of whether the item is available, its location, value, condition, owner, maintenance, expiry dates, or if it has been disposed of, etc. Asset tracking software and systems help to automate processes and make it easier to manage your business assets, helping to increase productivity and expenses.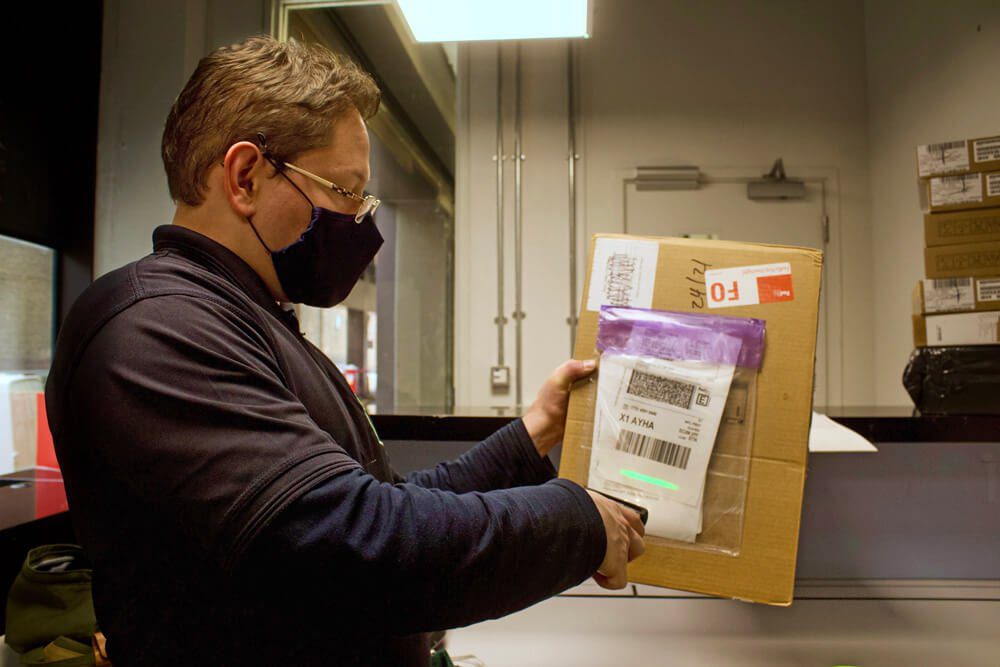 What is asset tracking used for?
Asset tracking helps you to view all your assets in a simple system. Asset tracking usually tracks the costs, maintenance, ownership (if needed) and helps your business make smarter decisions when planning for the future. Here are a few assets you should track:
IT equipment
Medical equipment
Office furniture
Vehicles
Machinery
Buildings and access solutions
Safety equipment
Anything that your business owns, or leases is an asset and is worth tracking to help stop lost items and additional benefits such as:
monitoring equipment condition
reducing compliance risks
easing the burden of audits
ensuring employee/visitor safety
understanding equipment utilisation
theft prevention
How do you use asset tracking?
Many businesses are implementing asset tracking software to speed up processes, improve efficiencies and meet business goals. Asset tracking is a centralised system that allows you to track valuable assets in real-time.
Asset tracking software is easy to use and allows you to track items that are transferred between different people and departments. Plus, it makes business audits easier if you hold detailed records of each asset. The tracking software allows you to access a detailed profile that illustrates everything you need to know about that asset.
You can track assets by using a barcode tracking system that syncs up with a mobile device. The barcode will usually provide information about the owner, the product, its compatibility and more.
Using asset tracking software, you can easily create reports, update locations, and analyse the costs of each asset.
What are the benefits of asset tracking software?
Asset tracking software is easy to use and understand. The technology mostly uses cloud-based systems that sync with mobile apps and come with a compatible barcode scanner that can be used on various devices.
There are plenty of benefits to asset tracking systems, it helps to manage equipment, reminds you to update software licences or software agreements, arrange inspections and report on all maintenance activities from the start to the end of an assets lifetime.
It massively helps to reduce time wasted on looking for lost assets or finding information on assets. It helps employees to spend more time doing activities that will help your business achieve an even greater return on investment.
What businesses need asset tracking?
All types of businesses in a range of industries can benefit from asset tracking software. Including manufacturing businesses and even retail can use asset tracking for instant product information, mobile point of sale and goods in transit using GPS tracking.
Logistic companies use asset tracking for data management, shipment tracking and bundles and packages. Employees can access relevant retail about orders and customers in a single database and trace shipments using GPS tracking.
The healthcare industry can use asset tracking software for equipment maintenance, with reminders to regulate sterilisation of surgical tools. It can also help to manage consumables. Such as medications and tracking expiry dates. Asset tracking can also regulate compliance, enabling hospitals to keep a record of asset ownership and usage to prevent fraudulent activities.
And IT departments or sectors can benefit from asset tracking software to help them track software licencing, manage who can access particular software, and third-party integration, so your employees can keep track of who has access to what data.
The different types of asset tracking software
An asset management system can monitor asset activity, predictive forecasting, and reliability maintenance into one platform.
There are a few different types of asset tracking technologies, from barcode scanning, RFID tagging and GPS tracking.
Barcode tracking systems are generally quite simple to operate. You simply give each asset a unique identification barcode. You can scan the barcode with a barcode scanner to track the movements and information on each asset. Barcode tracking can help with audits and inventories as well as viewing previous data that may be useful.
RFID tags are more advanced than simple barcode labels. They use radio technology to access asset data to a reader. RFID tags are better suited for assets that are harder to access, such as parts in a machine. These tags are suitable for larger enterprises that have a more complex asset system.
GPS tracking is suited for deliveries and goods-in-transit tracking. It records the active locations and updates the coordinates of each asset item. These are great for fleet management, logistics and car rental companies and to keep tabs on all assets on the move.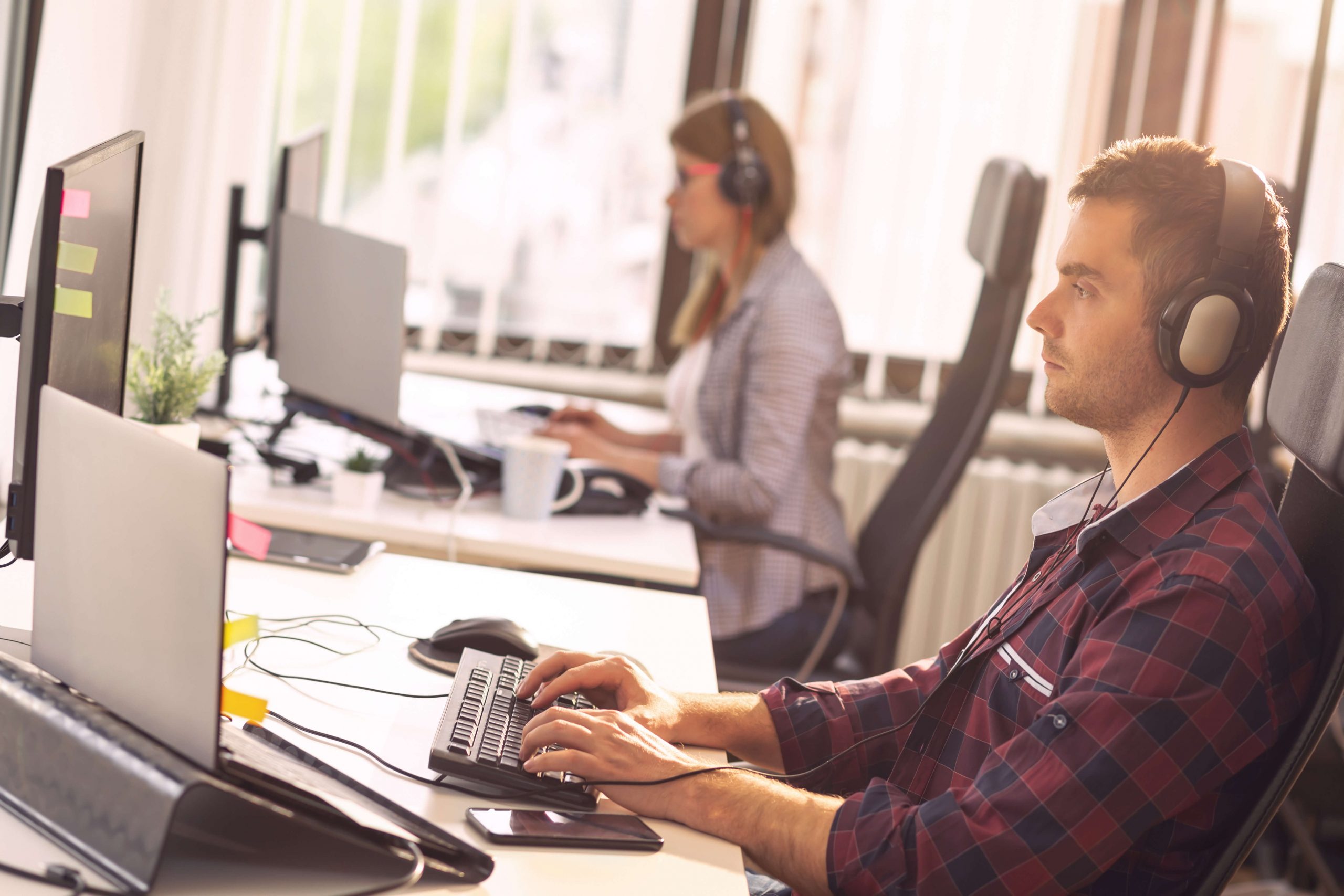 Why it's important to track your business assets
It's important to track your business assets to help you keep track of maintenance, locations, and reporting. This saves time and money as it reduces the number of lost assets and makes it easier to find and check the status of other assets.
If you need help or want advice with your asset tracking system, contact us, or check out our asset management solutions.
BOOK A DEMO NOW
You might also be interested in these products
Looking for bespoke development or modifications for any of our products?
CONTACT US