SECTOR
Express
parcel logistics
Designing and delivering bespoke barcode scanning systems for more than two decades.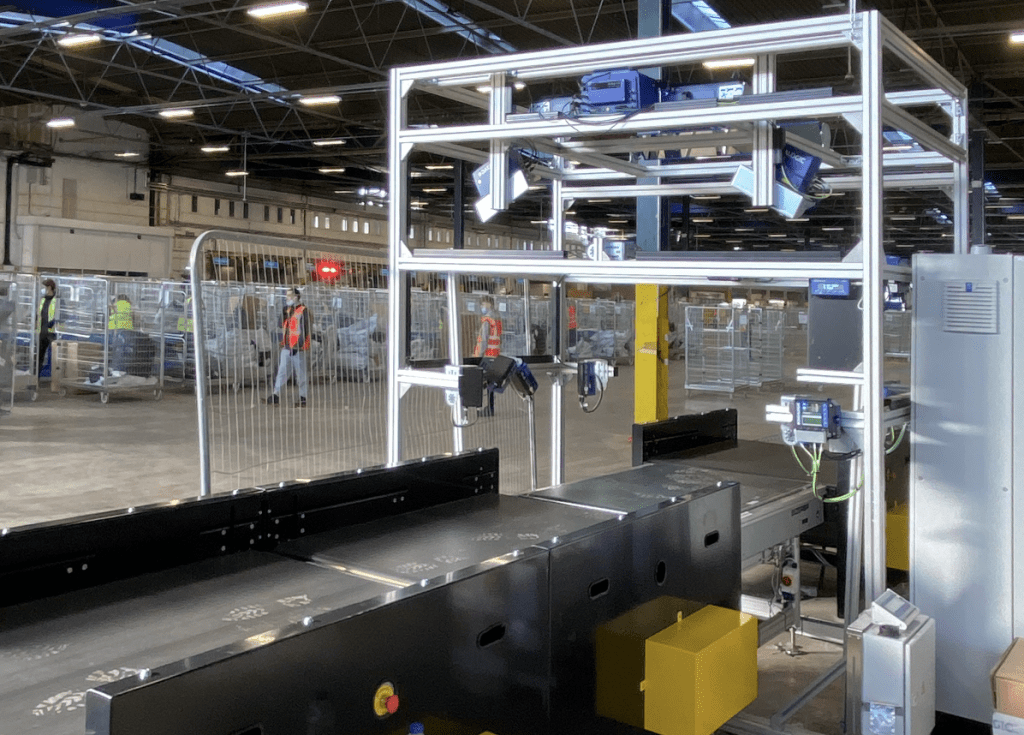 Inbound & Induction
Once off-loaded from vans, lorries and airplane containers, we make identification of parcels easy as they are moved into a warehouse or facility. Barcode information on each parcel is read by an automated fixed scanner, that direct the parcel to the right location and maintain traceability.
We provide a range of hardware for high-performance and reliable barcode reading of postal parcels and packages with varying shapes and sizes. The ability to receive incoming products faster and tracking them as they move through the supply chain helps to maximise efficiency while keeping costs down.
Sorting
A sortation solution from ExPD involves single or multi-sided scanning tunnels with integrated cameras and dimensioners identify and sort packages on high speed sorting systems. Real-time image storage is used to capture and record barcodes, and pattern recognition technology identifies any hazardous material labels, helping affect sort decisions.
Our systems can handle increased volumes of parcels and a greater variety of sizes and shapes while aiming to slash your delivery times.
Outbound
Intelligent outbound systems with integrated smart cameras, RFID readers, dimensioners or fixed scanners execute the automated assignment of packages. Barcode labels are automatically fixed to parcels, then detected and verified.
Manual operations for pallets or larger freight are executed by staff supported by industrial hand held scanners and mobile computers.